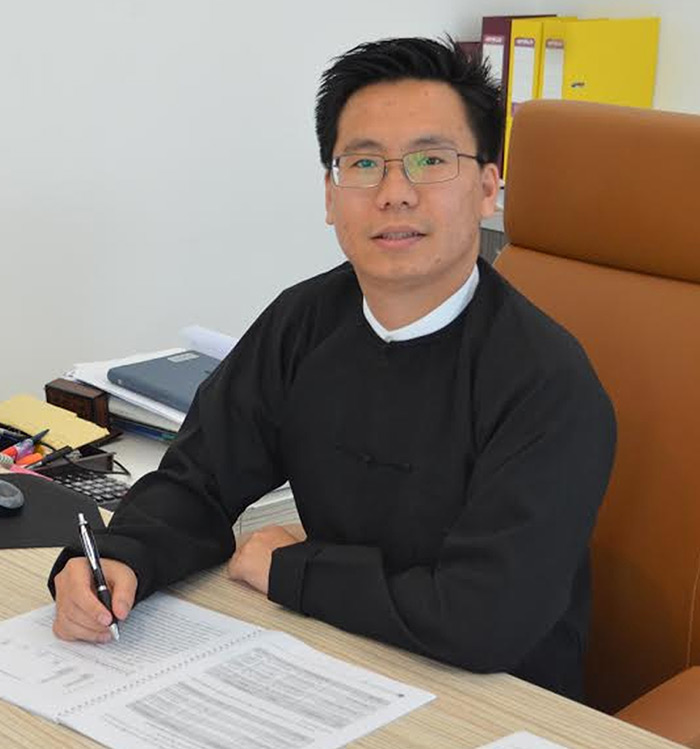 Zaw Myint Htoo
Chief Executive Officer
Chief Executive Officer Of IME Holdings Group
IME Holdings was established in 2011 with a vision to support the country's development and make a better future for all stakeholders: clients, employees, shareholders, business partners. Since its inception, IME Holdings has been very active and during the period of six years, IME Holdings was able to expand into property, construction, distribution, mineral exploration, printing services, retail and e-commerce. Although, our strategy was to diversify in the past, we are truly aware that having a sustainable business, and being responsible to our society and environment is the foundation for our vision. To be aligned with our vision, our strategy for the next three years is to not diversify, rather to focus on what we currently do and build a sustainable business with society and environment always in mind.
To be where we want to be, our missions for the 2017 and 2018 are:
To develop a comprehensive business ethics policy and implement it throughout all our businesses and make it the core of our corporation culture.
To develop and implement a more efficient and effective reporting system throughout all businesses and departments, so that the decisions will not be delayed or inappropriate.
To audit the system and processes of each department and implement a culture of continuous improvement throughout our businesses.
To build a culture of listening to customers/market and try to continuously improve our products and services to satisfy customers' needs.
To build a stronger HR department which is able to facilitate, train and recruit qualified team members as the company grows.
To look into the financial situation of each businesses and decide whether to scale up, maintain, or scale down the business activities. So that, the available resources go to the right operation.
To contribute to the society to make the society wants/needs us to be there with them.
To make sure our business activities do not pollute any part of the already injured planet Earth, but implement at least one corporate initiative to heal the Earth.
From the economic point of view, Myanmar's GDP growth in 2016 was 6.4%, down from 7.3% in 2015. This is due to the slow global economic growth combined with the lack of stable legal and regulatory framework in every sectors of the economy. A comprehensive legal and regulatory framework is vital for Myanmar to develop a vibrant private sector and to attract more FDIs. In addition, the country's banking sector also needs urgent reform as financing is not accessible to most enterprises and the high interest rate is also a challenge for enterprises. Although, ADB forecasts Myanmar's GDP growth will be 7.7% in 2017 and 8% in 2018, it all lies in the hands of policy makers. To stay financially healthy, we will mostly maintain the current capacity of all our businesses until we are confident of the country's economy.
Yours Sincerely,
Zaw Myint Htoo